There are a few things that I have been nervous about and never really got round to trying. One of those was cycling on the roads and seeing as I'm well on my way to conquering this fear I thought I'd take on another one: making my own pastry.
The Great British Bake Off has a lot to answer for. I watched the pastries episode and immediately felt a craving for a really tangy lemon tart. A little hunt around the internet lead me back to the BBC site and this recipe by Mary Berry. I did have a little search around but as I've had success with Mary's recipes in the past I decided to give it a whirl. There were lots of firsts going into this recipe. My first fluted tin, my first time using baking beads and my first time making short crust pastry. The nerves I felt about making this tart weren't too dissimilar to standing on the start line of a race and the effort over the course of making it left me feeling as drained as I would after a long run.
I set my expectations pretty low and called it an experiment. Which meant when the pastry went wrong for me the first two times I wasn't too upset.
I put all my hopes on my last attempt. With a dash of faith and a little bit of attention to the finer details of Mary's recipe I managed to produce what could pass as and definitely tasted like a Tart au citron. Phew.
I was ridiculously happy with my first attempt at pastry. As per usual Mary Berry's recipe was spot on and the filling of the tart was absolutely delicious. Not sure I'd make my own pastry as  a regular thing though. I found the whole rolling of it and fitting into my tin pretty tough. But maybe it just takes more practice.
On the other hand the cycling thing is definitely taking off. I'm not sure I've made the full transition to fully fledged bike babe yet but sometimes you need a little nudge to take things to the next level. And so I took another leap of faith and entered this: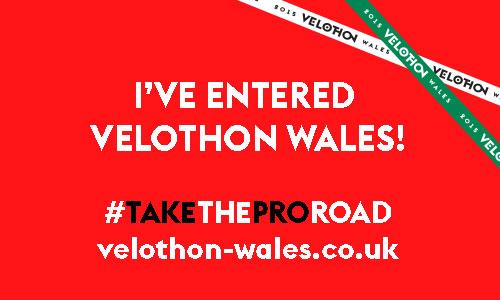 And not just entered it. Gone for the fully loaded 120km distance. I figure I've got until next June which time wise is a longer preparation time than either of the marathons I've trained for. I'm sure I'll be able to fit plenty of Tart au citron into my training regime. I just might not have the energy left to make my own though.